Plan Your Next Travel Trip – Easy Guide
Who loves planning? I used to say I do love it, but let's be honest, planning is something that torn us apart once in a while. However, this easy step guide is applicable for either short holiday or long term trip. Backpacker or flashpacker, this checklist will surely be helpful!
1 TO 3 MONTHS BEFORE YOUR DEPARTURE DATE
WHERE TO GO AND HOW LONG FOR
Figure out first where you want to go, which places you would like to explore and see and how long you will be out there. Surely, it is overwhelming especially if you have a couple of months of adventure. Pinning down where you want to go and how much time you have, will help you save time, energy and money.
FLIGHT AND ACCOMMODATION HUNTING

Booking your flight ticket in advance is always a great idea; you will get a good chance to spot cheap flights two to three months before your desired date.
If your trip is only for few days, go book your accommodation two to a month before your trip. However, if your plan is a long-term travel, book your accommodation for only a couple of nights first.
CHECK OUT YOUR VISA
Now that you have flight ticket, check out the visa you need. You can also check out visa before booking anything, it's up to you. Schengen area is quite easy to figure out as the rule doesn't change that often. Sometimes, even your passport is pretty strong, visa issue is inevitable. Here's my visa guide directory.
BUDGET PLANNING
Now that you have your visa and destination set down, go online and find out how much the realistic daily budget is. Do you want to stay in a hostel or luxury villa? Will you be backpacking or flashpacking? In this way, you can avoid unnecessary spending of money. This will also narrow down how much money you need to save.
RELATED POST:
3  TO 2 WEEKS BEFORE YOUR DEPARTURE DATE
ACTIVITIES TO DO
Few weeks or days before your departure date, you can start planning the major activities, sometimes these types of tours will require an early reservation, but if you will head to a touristic area, you can always find out online if reservation is needed.
Do not plan too much, your receptionist might have tonnes of local knowledge to share or other travellers will give you tips, be an open book.
Book your tours with my favourite tour companies – Urban Adventures and Get Your Guide
GET TRAVEL INSURANCE
It is surprising how many travellers are travelling without insurance. I honestly started without insurance, but it refrains me from doing extreme activities. So I decided to get one right away. Travel Insurance covers more than your emergency hospital bill. It also covers you when your laptop got stolen or your flight was cancelled, maybe your action camera broke.
1 WEEK BEFORE YOU DEPARTURE DATE
TELL YOUR BANK
Remember to let your bank know that you will leave the country. Some banks will block your bank card if there are any suspicious transactions of your account. You don't want to cling on the phone trying to explain to your bank that it was you who withdraw money thousands of miles away from home.
Don't forget to bring an extra card. This is a common mistake of a lot of travellers. Losing your one and only card will result in calling your parents for help and ruining your trip.
RELATED POST:
PACK YOUR THINGS
I have to admit that this is a very tedious job after travelling for months.  Pack as light as possible unless you will go to a cold country where buying winter jackets and other warm clothes are expensive. Get packing cubes as it helps so much with organising your luggage. I met heaps of travellers who didn't even used half of what was inside their big rucksacks.
RELATED POST:
DO NOT PREPARE TOO MUCH OR TOO LITTLE
It is always fun to be spontaneous, but this will lead you to waste your time and might be missing some "must not miss" in your destination. Whilst planning too much will drive you to a cramped itinerary and exhausting trip.
Use this checklist as a guide to make your planning stage easy and smooth. There is nothing worse than getting stress few minutes after you arrived at your destination. Don't forget to enjoy and have fun!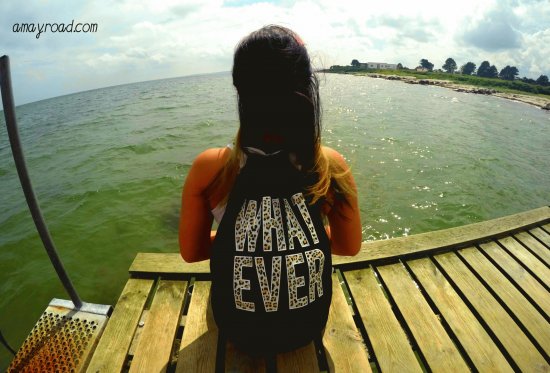 Play more jigsaw puzzles at jspuzzles.com
LIKE this POST? PIN IT!

DISCLAIMER: This post contains sponsored links.